Linear Motors
Moog Brno offers a wide portfolio of linear motors with the possibility of modification according to customer needs - from small modifications to completely new prototypes.

Linear Motors - Nature and Water cooled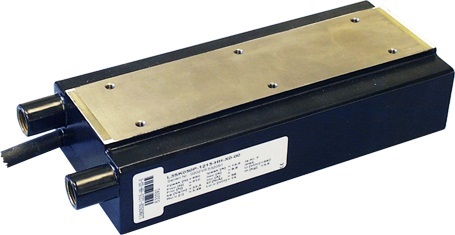 These are three-phase synchronous servomotors with windings distributed on the primary part excited by permanent magnets of the Nd-Fe-B type, which are part of the secondary part of the linear motor. The cooling of the primary parts of the L3S series is IC40 (natural cooling by the motor surface), or is provided by an integrated or additional cooler for the L3SK series - water cooling IC3W7.
Compact design in sizes with a force of 50 to 16000N, feed speed from 0.01mm/s to 15m/s and active surface width module of 25mm. Active width 25-250mm (size L3S025-L3S250).
Linear Motors - Ironless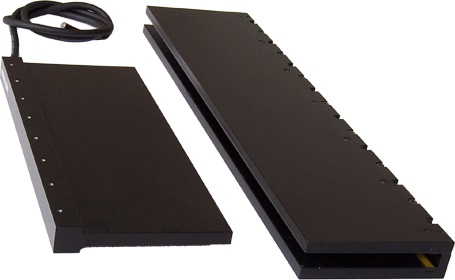 Synchronous linear motors with primary part without ferromagnetic materials. The primary parts of these linear motors are characterized by low weight, practically zero attraction forces between the primary and secondary parts, high efficiency and the absence of traction force pulsations. Thanks to these properties, they can be advantageously used in dynamic applications demanding feed rate, acceleration, precision and low weight of the drive.
It is produced in sizes with peak forces of 80 to 1900N (sizes LNS025-LNS100).