Servoactuators
Servo motors with permanent magnets, hollow shaft and integrated ball screw. The rotary movement of the servo motor is converted to linear movement using a ball screw. This solution, in conjunction with a high-quality power supply and measuring system, enables very precise feed while maintaining the dynamics of the drive and the axial force at the end of the shaft.

Servoactuators - MA Series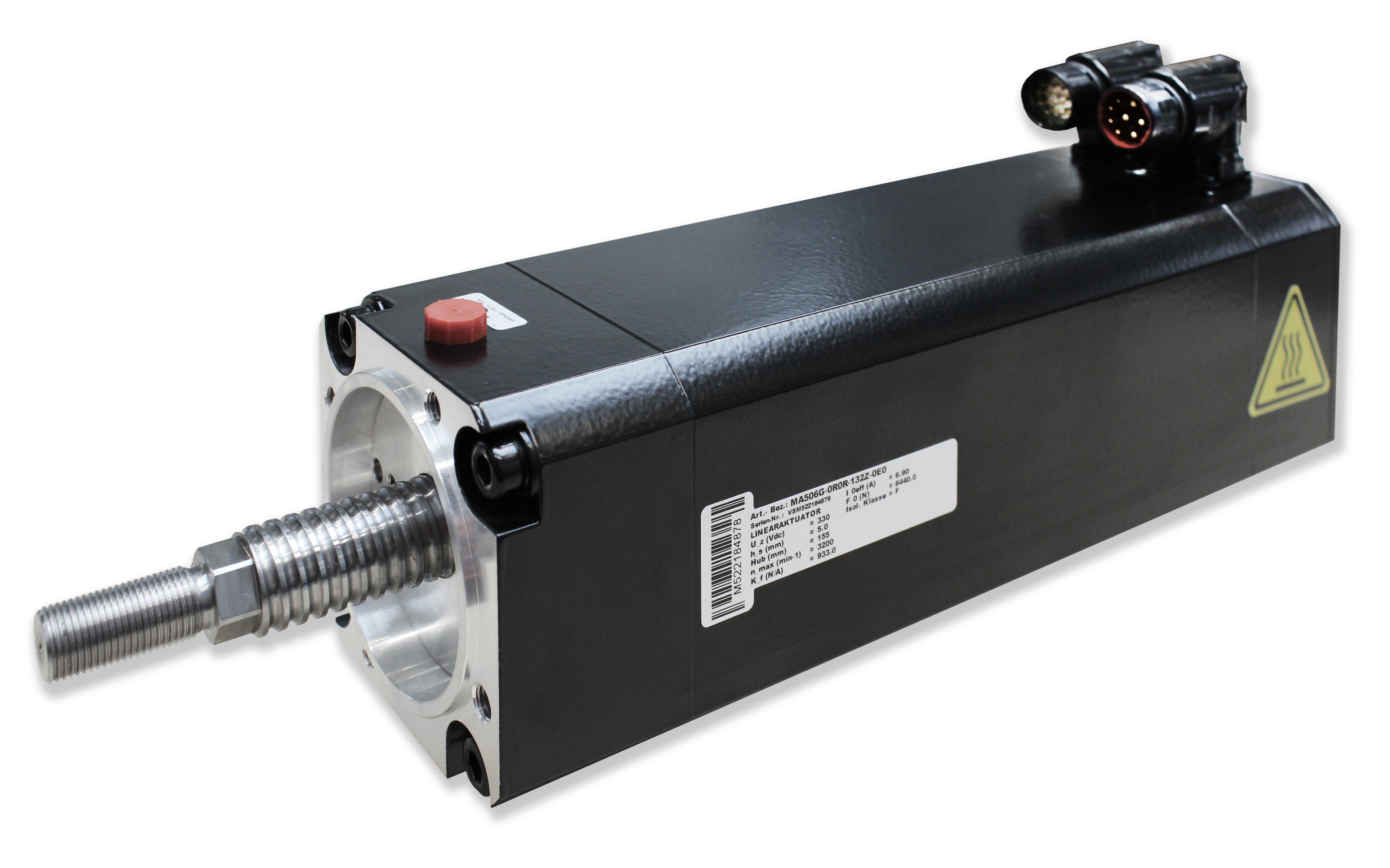 Servo actuators of the MA series are the basic series designed for applications with a maximum force requirement of up to 30kN, developed especially for automotive (welding tongs, glue dispensers and testing). 
Servoactuators - MG Series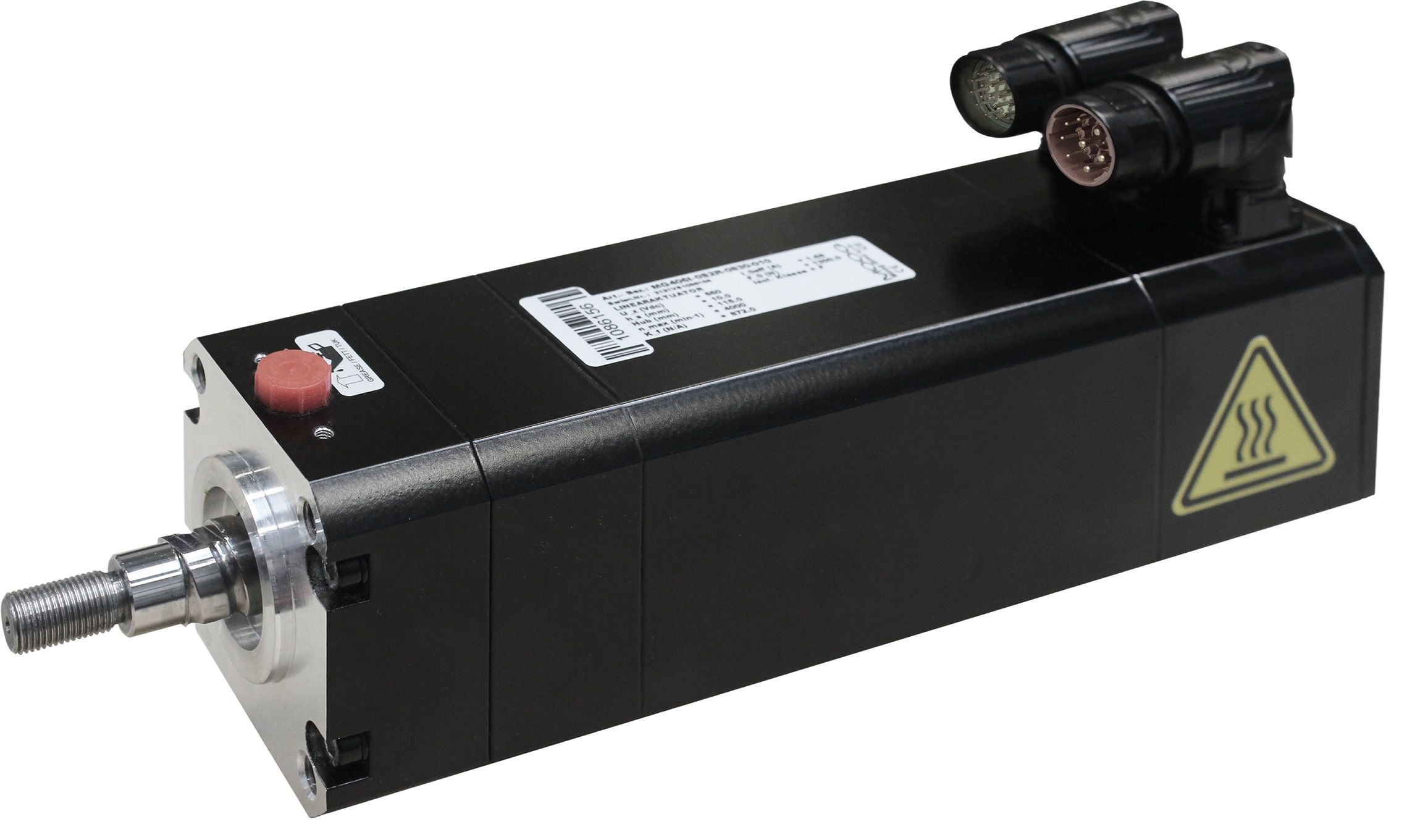 Servo actuators of the MG series are a compact series designed to maximize power density and at the same time standardize connection dimensions according to ISO15552 with a maximum force of up to 170kN. Thanks to this, MG actuators are a suitable alternative to servo-hydraulic and servo-pneumatic actuators, compared to which they have much lower operating costs and environmental impact.